History
---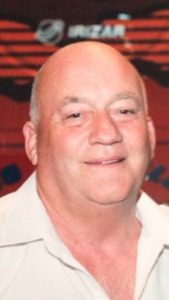 In 1976 Alan and Carol Goodwin began Goodwins Coaches running one minibus and one coach from their drive at their council house in Benchill, Wythenshawe. In 1978 at the age of 20 Geoff Goodwin (Alan's eldest son), left his job as a commercial vehicle diesel mechanic and began his dream – to work with his father. Within a year the business had increased to 5 vehicles. They had outgrown their driveway, and relocated to a commercial yard in Sharston and in 1979 purchased their first ever, new vehicle which was a Ford Transit 12 seater minibus.
In the early 80's relocation to bigger premises was inevitable as the business continued to thrive and the company , with clients such as Manchester United, where Geoff was affectionately known by Ron Atkinson as 'volvo kid', Altrincham Aces Ice Hockey Team, Young England Boxing, Disney, tour and school work, so Adswood, Stockport, was the next base of choice. In 1989 the first new full size coach was purchased, this was a Volvo Jonckheere complete with washroom facilities, TV, 'posh' seats, and toured throughout Europe. In the early 90's whilst based in Stockport, Geoff opened the first class 7 MOT station in Manchester which proved successful and the business grew from strength to strength and in March 1994 Goodwins Coaches, now very well established, acquired Ericsway Coaches in Eccles, relocated to there and their fleet size increased from 8 to 20 vehicles, overnight, and Wesley Goodwin (Geoff's eldest son) joined the business.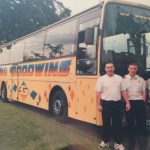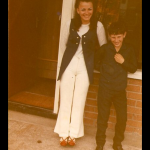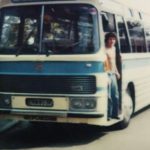 In 1996, just before their first wedding anniversary, Suzanne started working with Geoff and introducedcomputersystems, to help assist with their consistently expanding client base. With a reputation for reliability, professionalism, friendly and knowledgeable drivers Go Goodwins Coaches Limited successfully won the contract with the England & Wales Cricket Board (ECB) in 2001, becoming the first 'official' coach company to be associated with the ECB. Throughout the years, Go Goodwins Coaches carried many VIP's including pop stars such as Christine Aguilera, Four Tops & the Temptations, Nile Rogers, Britney Spears and Justin Timberlake, sports teams included Accrington Stanley Football Team, Altrincham Football Club, Bradford City Football Team, Bury Football Team, Panathinaikos Football Team, Sale FC, and Sale Sharks, to name a few and incoming International cricket teams such as Australia, Bangladesh, India, Ireland, Netherlands, New Zealand, Pakistan, South Africa, Sri Lanka, West Indies, Zimbabwe as well as all Women's International Teams, England Women and the Under 19's. Having a very good rapport with the players and backroom staff, Geoff was affectionately nicknamed 'Popeye' by Darren Lehmann in 2004, with the words 'you are one of us now', and is known by all teams now as 'Popeye'.
In December 2017, with a big birthday looming, Geoff made the agonising decision to semi-retire, but wanting to continue with what he enjoys, the company was demerged and Go Goodwins Travel Limited AKA Go G VIP was formed. Go G V.I.P. is operated by Geoff and Suzanne Goodwin and concentrates on VIP, Executive and Team work and on the 18th January 2018 a new contract was signed with the ECB to carry all incoming international cricket teams.
Go G VIP is the official coach company for the ECB. Between them, Geoff and Suzanne have over 55 years experience in the coaching industry and continue to offer a reliable, professional first class service that is second to none. They are dedicated to ensure that you arrive at your destination in style and fully relaxed.